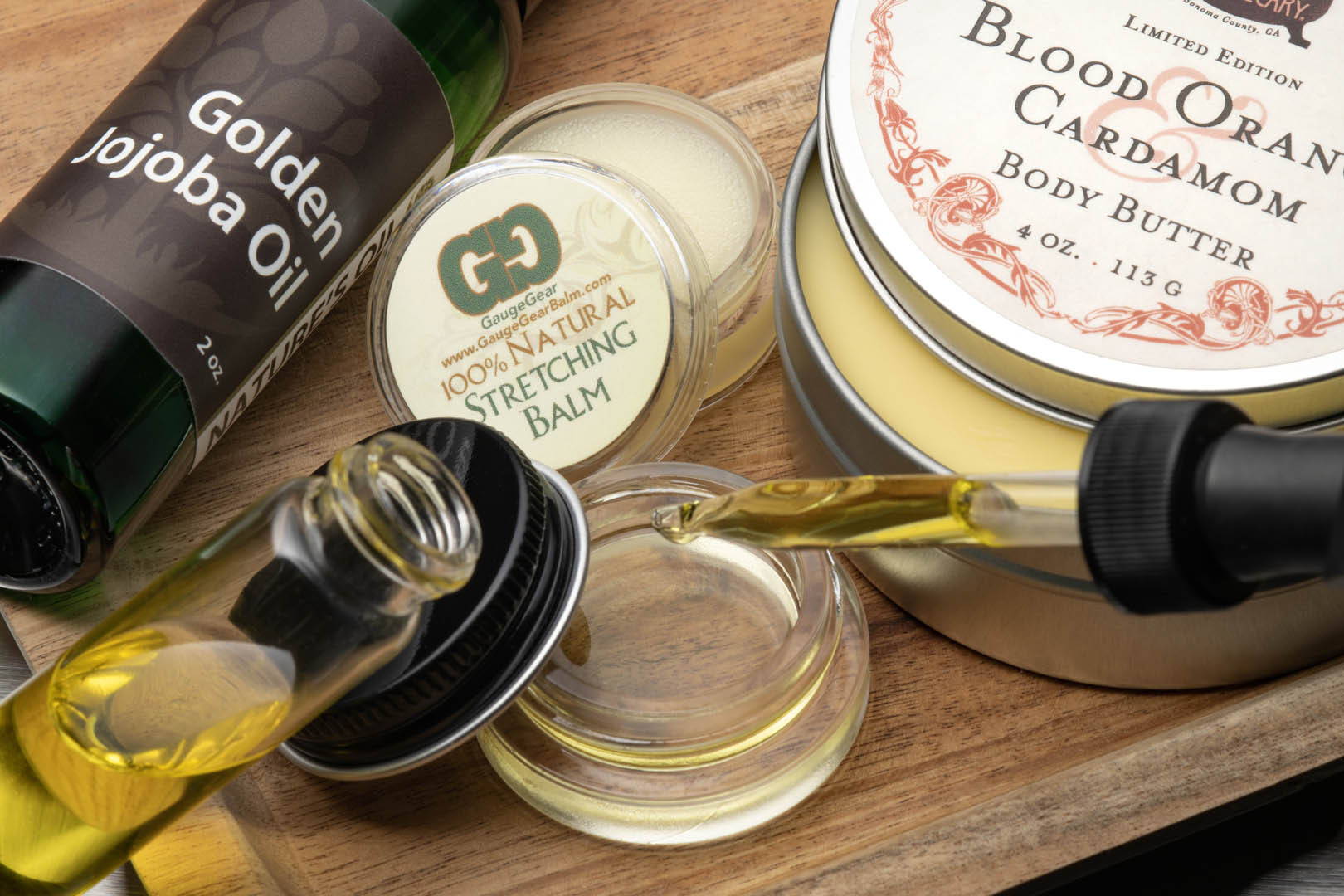 One of our most popular items is the GaugeGear Stretching Balm. This balm is truly amazing! It helps lube up your plugs for easier insertion but most importantly, it moisturizes your lobes! For the stretching process, moisturized skin is absolutely essential. As you're stretching the skin, it won't heal properly without being adequately cared for. That means clean AND moisturized.
While we're at it, this really does apply to all of your skin. Don't forget that your skin is your largest organ. Whether you're on a self care journey or not, you really do need to take care of your skin. It holds all the good bits in and keeps the bad bits out. Moisturized skin is strong skin.
As far as moisturization goes, we're all about keeping it old school and natural. That means plant-based oils and not mass produced commerial lotions. Our body care products are small-batch, hand-made, paraben and phthalate-free, and feel sooooooo good. These products typically use shea, cocoa, or avocado oil bases and essential oils for a more natural fragrance.
We list the ingredients on the products so you know exactly what you're getting before you buy. Allergies are no joke. We also know this is important for vegans and are continuing to add more vegan friendly options.
Be good to your skin. You'll wear it every day for the rest of your life.